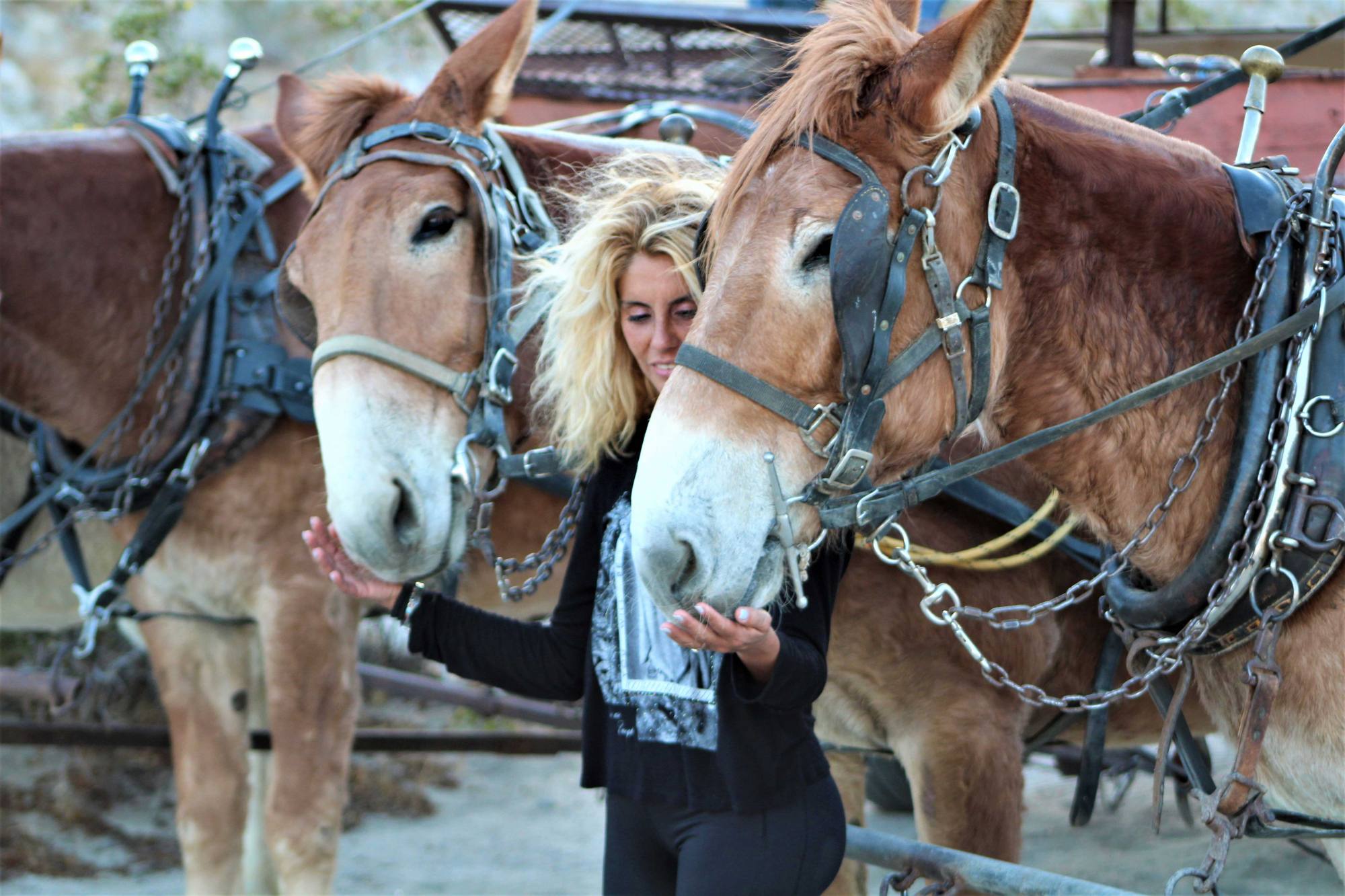 Our Draft Mules
Visitors often express their admiration for our tour's beloved mules. These rare and remarkable animals played a crucial role in the westward expansion and migration of pioneers who traveled in covered wagons from the eastern states. Like camels, mules thrive in warm desert-like environments. They are known for their gentle temperament, physical strength, intellect, and their enjoyment of social interaction.
Our mules reside just a few miles away from Covered Wagons Ranch. We all consider them part of the family and provide them with attentive care. We ensure they receive the highest quality feed and engage in daily socialization and exercise. Our mules show physical excitement before departing for the Ranch as they enjoy the ride too. Additionally, they appreciate the extra treats of carrots upon their return.
While we do not operate tours during the summer heat, our mules receive year-round care and exercise. During the tour, you may notice designated rest stops where they can take a break. We respect their limits and allow them to determine how far they want to go. We treat our mules with the utmost regard, recognizing that they are living beings and not machines. Their well-being and the safety of our passengers is our top priorities.